March 19, 2020 Meeting Cancelled!

Out of an abundance of caution, we are taking proactive measures to protect the health and well-being of our members and vendors. In order to help prevent the risk of Covid-19 occurrences, we are suspending the NARPM LB/OC March 2020 Chapter meeting Scheduled for March 19th. Thank you
NARPM® Works for You
The National Association of Residential Property Managers (NARPM®) is an association of real estate professionals who know first-hand the unique problems and challenges of managing single-family and small residential properties. We provide our members with the education, classes, information, support, networks, and growth they need to succeed.
---
Message from the President
Welcome to the Long Beach/Orange County chapter of NARPM, covering Long Beach, Orange County, and the Inland Empire! NARPM is run for the members, by the members. We feel that in any organization you get out of it what you put into it. To that end, we encourage everyone to attend our monthly meetings and get involved with our group. Sign up for a committee! Come early and network with our vendor affiliates and other property managers! We have so much that we can learn from each other. These opportunities to speak with the best and brightest managers and vendors in the industry are priceless. Our chapter is proud to be able to facilitate these meetings, and foster relationships that will carry us ahead in the years to come. As your 2020 President, I look forward to meeting each one of you.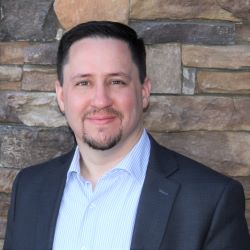 Matthew Tandy
2020 Long Beach/Orange County Chapter President
About Long Beach/Orange County of NARPM®
NARPM® is a national association of licensed real estate professionals who know first-hand the unique problems and challenges of managing single-family and small residential properties. They promote a high standard in business ethics, professionalism and fair housing practice. This association also certifies its members in the standards and practices of the residential property management industry and promotes continuing professional education.
A large number of single-family dwellings across the United States are non-owner occupied. As a group, managers of small residential properties oversee billions of dollars worth of assets, yet have had little or no voice in such important matters as tax law, legislation, legal document requirements, accounting practices, insurance, building codes, zoning and utilities. Prior to the inception of NARPM® in October 1988, there was no organization to represent this large group of property managers and their clients.
Members of NARPM® are individuals who are engaged in the management of residential properties as agents for others, licensed in those states that require licensing. By being a member of NARPM® it shows those individuals are serious about their profession and continuing to educate themselves through this organization. Vendors that are affiliated with NARPM® are selected based on their professionalism and credentials to serve the needs of maintaining residential rental properties.
Please Join Us!
If you are a property manager in our local area or are just curious to learn more about our industry, we encourage you to join us at one of our monthly meetings. Looking to take your property management business to new heights? Join us.
Local Affiliates - We Want You! 
Attention all local vendors, the Long Beach/Orange County Chapter is accepting applications to become an affiliate member of this chapter ONLY. To apply, please complete an Affiliate Member Application and submit it, along with the required items, to our courteous front desk staff during the next monthly meeting. 
A link to the application can be found HERE.